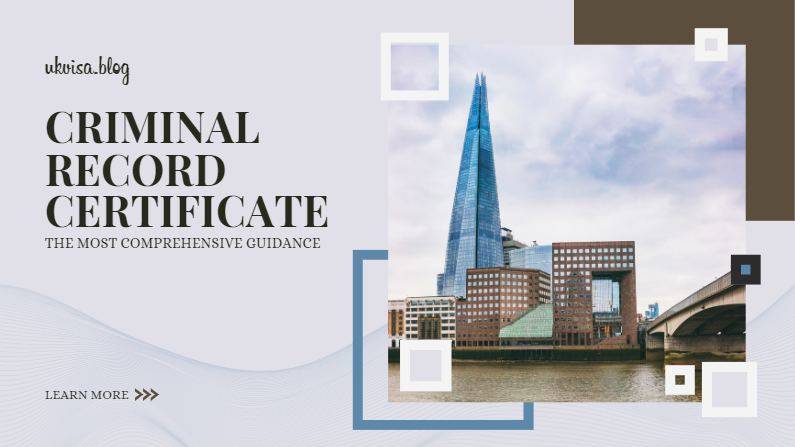 Criminal Record Certificate for UK Visa
From 1 September 2015, entry clearance applicants under the Tier 1 (Entrepreneur) and Tier 1 (Investor) routes require to provide the criminal record certification for UK visa application. Moreover, from 6 April 2017, entry clearance applicants under the Tier 2 (General) route working in the health, social and education sectors, must provide an overseas criminal record certificate.
Accordingly, with effect from 6 April 2017, the overseas criminal certificate requirement has been moved from the General Grounds for Refusal and is now listed as one of the substantive criteria that those applying under the following routes must meet:
Tier 1 (Entrepreneur): Paragraph 245DB(r) and (s)
PBS Tier 1 (Investor): Paragraph 245EB(f) and (g)
Tier 2 (General – health/social/education: Paragraph 245HB(q) and (r)
PBS Dependants: Paragraph 319C (k – m)
Accordingly, applicants must provide the original certificate, for each country (excluding the UK) where they have resided continuously for 12 months or more in the last 10 years since aged 18 years old, issued by the overseas authority. Moreover, if the certificate is not in English, a translated copy of a certificate, in line with the requirements.
Criminal Record Certificate for Dependants Visa UK
The requirement applies to a person seeking entry clearance as the partner of a person who is seeking, or has been granted, entry clearance or leave to remain as a Tier 1 (Entrepreneur), Tier 1 (Investor), or a Tier 2 (General) migrant employed in the health, social or educational sectors. It is expected that this requirement will be extended to other appropriate routes over time.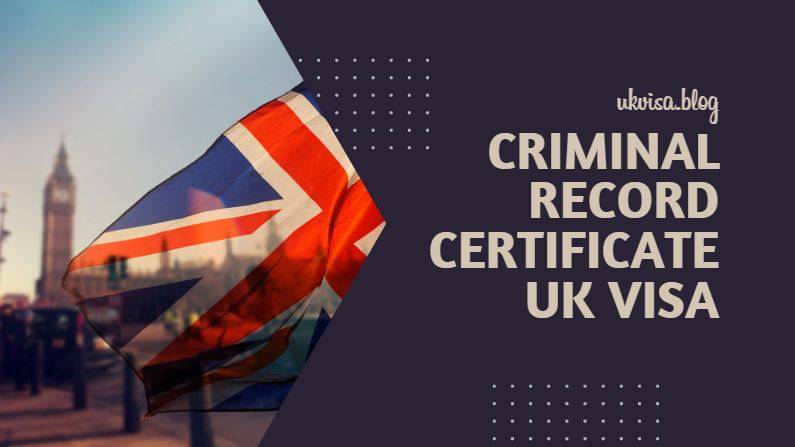 Enquiry Form
*What happens next?
Multilingual qualified London based immigration specialists will get back to you, usually within 2-3 working days. If you have not attached any documents, then the UK based Law firm may ask for the relevant Case-Specific Document(s) such as Refusal Letters, Deportation Orders, Application Forms etc. Moreover, after reviewing the papers and information, the legal advisor may advise a course of action and quote the fees for processing the application.
Have a wonderful day!
Validity of Criminal Record Certificate for UK Visa
The Home Office only considers a Criminal Record Certificate valid for UK Tier 1 or Tier 2 Visa if is issued within 6 months of the application or within the expressed validity period of the document, whichever is the shorter. Moreover, the UK Immigration Authorities retain in line with the retention period of at least 2 years. Therefore, the UKVI/Home Office does not return the original Criminal Record Certificate to the applicants.
Offences
Any offences outlined in the certificate will be subject to the existing criminality thresholds within the General Grounds for Refusal (320 2, 18A, 18B). Where there is a discrepancy between the information provided by the applicant in the visa application form, information on the certificate, criminal record checks and/or open source (such as media reporting) an explanation is requested from the applicant through an interview. There may be good reasons for the discrepancy, for example, certificates may not detail 'spent' convictions according to a particular country's rehabilitation legislation, however where information about offences is available, either from the application form or other sources, it must be considered as part of usual decision making.
Considerations
Where applicants are unable to obtain certificates, they must:
provide a letter which details their attempts to obtain a certificate and confirms why this has not been possible
submit this letter with the other supporting documents when they apply
Explanation against the situation in any of those countries must be considered and the Home Office guidance needs to be checked to establish if the country has a process for issuing certificates, there is more information on this in Home Office Overseas Criminal Record Certificate guidance. If an applicant has previously resided in a country for 12 months or more but is no longer resident, be aware that many agents operate a service to obtain certificates on behalf of their clients. If it is concluded that it is possible for the applicant to obtain a certificate and they have failed to do so, the application is quite certain to be refused under paragraph 320 (2A) of the Immigration Rules. Such a decision may also be reviewed by an Entry Clearance Manager (ECM).
Exceptions: Grant of Waiver
Where an ECO is satisfied that it is not reasonably practicable to expect an applicant to provide one or more certificates and intend to issue entry clearance, an Operations Manager or above may review the decision to waive the certificate requirement.
Missing Certificates
The information that the applicant provides must be checked about the countries they have resided in for over 10 years to make sure they have provided the correct certificates. If the applicant has provided some, but not all, of the required certificates, and this is the only issue preventing the application from being granted, then an applicant is advised through an email that they have 7 working days to provide the remaining certificates and that their application will be refused if they fail to do so.
Verification of Criminal Record Certificate for UK Visa
Certificates must be genuine documents issued by the official authorities. Checks can be undertaken to make sure documents are genuine and correctly issued to the applicant or adult dependant.
False Certificates
A document verification report (DVR) or document examination report (DER) will be required to ascertain to a balance of probabilities that a false document has been obtained, or a genuine document has been altered and used for the application. There is more information on this in Document examination (DER) and verification reports (DVR). If an applicant provides a false or fraudulently obtained document, independently verified through a DVR or DER, then the application must be refused under both 320 (7A) for providing false documents and 320 (2A) for failing to provide overseas criminal record certificate as required.
Pending Prosecutions
If a certificate indicates that an applicant has been arrested and charged (or any equivalent) but awaiting prosecution or a court hearing, their application is likely to be put on hold pending the outcome of proceedings.