For Best Immigration Advice, You Can: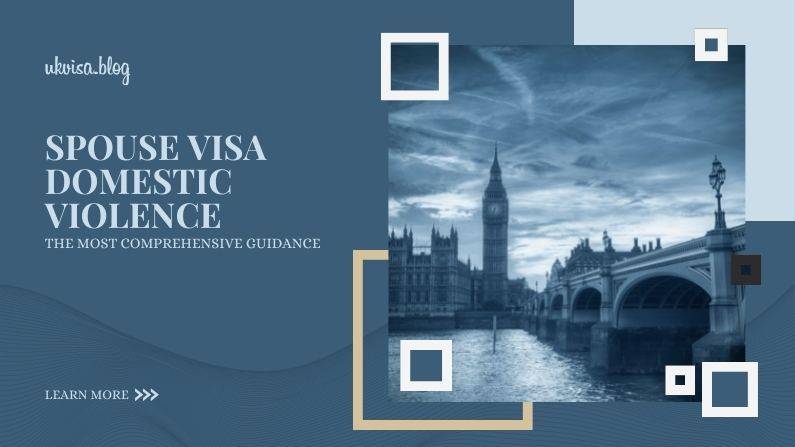 Spouse Visa Domestic Violence Set DV Guidance
Domestic violence is an incident of abuse, threatening behaviour, violence (physical, psychological, sexual, emotional, or financial) between adults who have been intimate partners or family members, regardless of gender or sexuality. Indeed, an adult is at least 18-years of age. Moreover, a family member is a related, in-laws or step-family such as mother, father, daughter, son, sister, brother, or grandparents. Please note, the statutory definition of injury is when any harm is caused to a person by an act or omission of another individual.
The domestic violence category is for those applicants who have a limited leave to enter/remain or an extension as a spouse, registered civil partner, same-sex/unmarried partner of a British citizen or a person present and settled in the UK. Moreover, the provision of granting ILR is for those individuals, whose relationship have genuinely broken down, due to domestic violence, during the probationary period of leave. Accordingly, as per section DVILR of Appendix FM, partners of British Citizens and settled persons settled, who are a victim of domestic violence during the probationary period can apply for an ILR.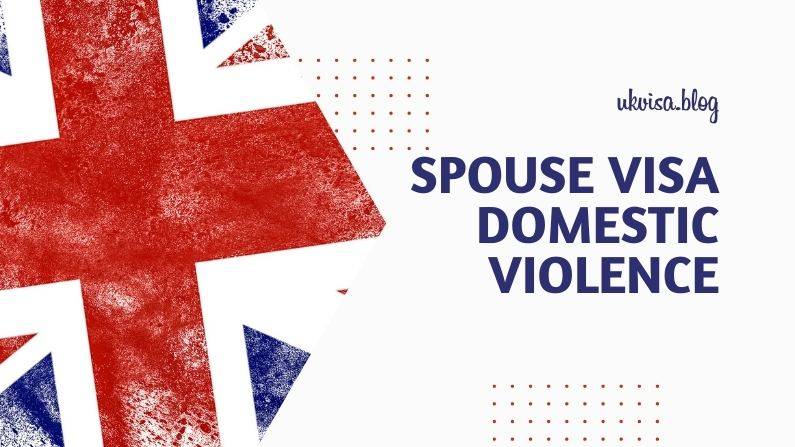 Enquiry Form
*What happens next?
Multilingual qualified London based immigration specialists will get back to you, usually within 2-3 working days. If you have not attached any documents, then the UK based Law firm may ask for the relevant Case-Specific Document(s) such as Refusal Letters, Deportation Orders, Application Forms etc. Moreover, after reviewing the papers and information, the legal advisor may advise a course of action and quote the fees for processing the application.
Have a wonderful day!
Set DV Spouse Visa Domestic Violence Requirements
Accordingly, the SET DV spouse visa requirements for ILR as victims of domestic violence are that the applicant must:
be residing in the UK
furnish a valid ILR application as a victim of domestic violence
not fall for refusal under any of the grounds stated in Section S-LTR: Suitability-for leave to remain
meet all the requirements of Section E-DVILR: Eligibility for ILR as a victim of domestic violence
Set DV ILR Application Eligibility Requirements
If an applicant intends to apply for spouse visa ILR as a victim of domestic violence, then needs to meet the eligibility requirements under paragraphs E-DVILR.1.2 to 1.4 of Appendix FM:
E-DVILR.1.2. the applicant must have been last granted a limited leave:

as a partner (other than a fiancé(e) or proposed civil partner) of a British Citizen or a person settled in the UK
to enable access to public funds pending application under DVILR; or
under paragraph D-DVILR.1.2

The applicant is required to provide evidence that during the last period of the limited leave as a partner the relationship with his/her partner broke down permanently because of the partner's domestic violence to satisfy the requirements of E-DVILR.1.3
Guidance Notes
Exemptions for Set DV ILR Application
The applicant is exempt from knowledge of English language and passing life in the UK Test. Moreover, if an applicant is destitute, then is exempt from paying the ILR application fee of £2,404 and premium service is not available for SET (DV) applications. The applicant also needs to pay additional £2,404 for each of the dependants.
Set DV ILR Application Processing Time
ILR Processing Time is usually 6 months days. However, for non-straightforward complex applications, the processing time may extend beyond the time limit. Indeed, most of the Set DV cases are complex and as such not straightforward. Therefore, in case of Set DV Domestic Violence ILR Applications it is not easy to predict the processing time accurately.
How to expedite Set DV spouse visa domestic violence application?
For expediting spouse visa domestic violence application process, it is necessary to sufficient supporting evidence with the application such as:
medical reports
a letter from Domestic Violence counsellor
witness(es) supporting letter(s)
police report
chronology of events
When may an applicant receive acknowledgement letter?
As per procedure, an applicant usually receives an acknowledgement letter from the Home Office shortly after application submission. Therefore, if an applicant does not receive any further intimation, then may send a follow-up letter, preferably through registered delivery.
When may an applicant approach the local MP?
If an applicant does not receive any reply within 3-5 weeks from the Home Office, then may approach local representative such as local Member Parliament. Accordingly, the representative may write to the Home Office on applicant's behalf to inquire as to the reasons of delay.