The Graduate Post Study Work Visa (PSW Visa UK) allows international students to work in the UK after completing their studies. This guide covers essential requirements, the application process, and answers to frequently asked questions to help you successfully navigate the visa route. Ideal for both prospective students and recent graduates, this guide is your roadmap for post-study work opportunities in the UK.
Table of Contents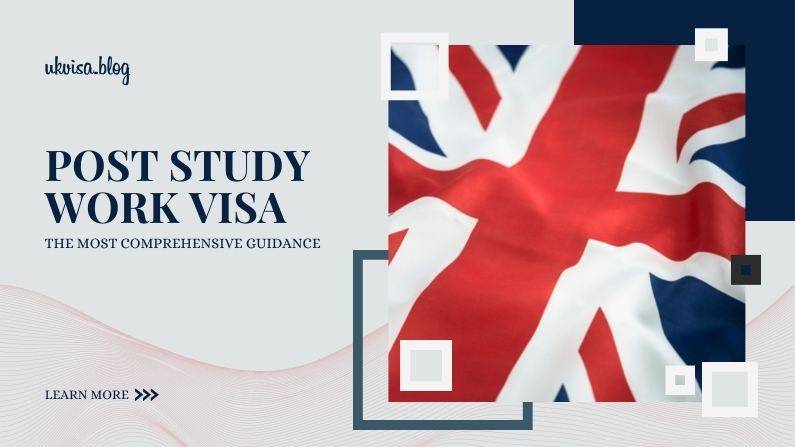 1. Introduction
Graduate Visa Guidance 2023 for International Students
---
The UK post graduate work permit is designed for students in the UK who have successfully completed an eligible course at a bachelor's degree level or higher. This course must be from a higher education institution with a proven history of compliance.
This is an unsponsored pathway, meaning it does not require employer sponsorship.
It's crucial to understand that the Graduate route is not a direct path to permanent residency in the UK.
Who Can Apply as a Dependant?
Family members who are already in the UK as a dependant of a student applying for a post graduate work permit UK can also apply to extend their stay. However, this option isn't available for other categories of dependants.
Does Graduate Visa Count Towards 10 Years ILR?
No, time spent in the UK under a Graduate Visa (often referred to as the Post-Study Work or PSW visa) generally does not count towards the 10-year long residence route to Indefinite Leave to Remain (ILR). The 10-year long residence route typically counts time spent on visas that permit long-term residency, like the Skilled Worker Visa, and not time on temporary or student visas.
What are my options for obtaining work permit in UK after masters?
After completing a master's degree in the UK, you have several options for obtaining a work permit:
Post-Study Work Visa (PSW): This visa allows you to stay in the UK for 2 years after graduation to work, seek employment, or start a business. No sponsorship is required.
Skilled Worker Visa: If you have a job offer from a licensed sponsor, you can apply for this visa. The job must meet certain skill and salary criteria.
Start-up and Innovator Visas: If you plan to start a business, you may be eligible for these visa categories, provided you meet specific criteria and get an endorsement.
Global Talent Visa: This is for individuals who work in a qualifying field and have been endorsed as a recognized leader or an emerging leader by a Home Office-approved endorsing body.
Intra-Company Transfers: If you're an existing employee of a multinational company which is transferring you to a UK branch, you could be eligible for this route.
Doctorate Extension Scheme: If you've completed a PhD in the UK, you can apply for a 12-month extension to find work, gain experience in your chosen field, or set up as an entrepreneur.
Note: Rules and eligibility criteria are subject to change, so it's advisable to consult the UK government's official website or seek legal counsel for the most current information.
Get Expert Guidance for All Types of UK Visa and Immigration Applications, Reapplications, Refusals, and Appeals.
2. Validity Requirements
Essential Validity Requirements for Graduate Post Study Work Visa UK
---
Key Requirements for a Valid Application
Before diving into the application process, it's crucial to understand what makes your application valid. A valid application consists of several components:
Payment of the required application fees
Payment of the Immigration Health Surcharge
Provision of biometric data at a designated center
A valid passport or alternative identification Ensure you are within the UK while completing these steps to make your application valid.
How to Apply Online
Once you have met the key requirements, you can initiate your application process online through the official government website. If you have recently graduated with a master's degree in Computer Science from a compliant university, for example, you can start your online application right away.
Special Considerations for Applicants
Prior Student Visa Status
You must hold or have previously held a student visa to be eligible for a post-study work visa. For example, if you completed your MBA in the UK on a student visa, you are eligible for this route.
Limitations on Reapplying
Reapplication is not permitted if you have previously benefited from the Graduate route or the Doctorate Extension Scheme. So, if you extended your stay after completing a Ph.D., you are not eligible to apply again.
Conditions for Scholarship Recipients
If you've received a full scholarship from an international organization or a government within the last 12 months, obtain written consent from that entity before applying for the Graduate route. For example, if you were sponsored by the U.S. government for your studies, secure official consent from the relevant U.S. agency.
Consequences of Incomplete Applications
Incomplete applications are likely to be rejected. Ensure that you have included your biometric data and paid all required fees to avoid this outcome.
Final Thoughts
Understanding the detailed requirements for the Graduate Post Study Work Visa UK is essential for a successful application. Keep these guidelines and examples in mind as you prepare to apply, ensuring a smoother process towards working in the UK post-graduation.
3. Suitability for PSW Visa UK
Post Graduate Work Permit UK: Suitability Requirements
---
General Suitability Requirements
Understanding the suitability criteria for the Graduate Post Study Work Visa UK is paramount for a successful application. Any adverse immigration history, as outlined by UK immigration laws, could lead to your application being denied.
Specific Conditions Affecting Suitability
Overstay Exceptions
Being in the UK in breach of immigration laws generally disqualifies you. However, exceptions exist under paragraph 39E of the immigration rules. For example, if you apply for a new visa within 14 days of the previous one expiring and can justify the delay, your overstay may be disregarded.
Immigration Bail Restrictions
If you are currently on immigration bail, meaning you've been detained for immigration reasons but released under specific conditions, you are ineligible for a Post-Study Work Visa (PSW).
Consequences of Failing Suitability Criteria
Failure to meet these criteria could result in the rejection of your PSW visa application, making your post-study journey to work in the UK more complex.
Summary
In summary, to successfully apply for a Post Study Work Visa UK, you must meet the following key suitability criteria:
Maintain a clear immigration history
Understand and adhere to exceptions related to overstays
Avoid being on immigration bail
By ensuring you meet these criteria, you increase your chances of successfully securing a Post Study Work Visa UK.
4. Eligibility Requirements
70-Points Requirements for Graduate Post Study Work Visa UK
---
70-Point Eligibility Criteria
To secure the UK Post Graduate Work Permit, also known as the Post Study Work Visa UK, applicants need to accrue a total of 70 points. This necessitates satisfying three specific criteria:
Successful Completion Requirement
Qualification Requirement
Study in the UK Requirement
By fulfilling these criteria, you can earn the requisite 70 points, paving the way for your Post Study Work Visa UK application.
Successful Course Completion
Criteria for Successful Completion
Achieving a successful completion of your course of study is pivotal for eligibility. This metric is not straightforward and encompasses various sub-criteria that you must meet.
Compliance by Higher Education Provider
Your last sponsorship should be from a compliant higher education institution, ensuring your eligibility for the Post Study Work Visa UK. Make sure the institution adheres to all immigration requirements.
Completion of Most Recent Course
Your most recent course—whether a bachelor's, master's, or doctoral program—should be successfully completed. If you've switched courses, the latest course should be completed.
Notification by Educational Institution
Your sponsor, typically your educational institution, must notify the Home Office of your successful course completion by your application date. Close liaison with your educational institution is crucial for this step.
Qualification Requirements
Eligible Qualifications
The qualifications that make you eligible can range from UK bachelor's degrees to specialized courses like legal practice courses or medicine foundation programs.
Course Modifications
Minor course name changes by your education provider won't disqualify you, as long as the course content remains the same.
Timing of Qualification
The qualification should have been earned either during your last grant of permission to study or immediately before it, especially useful for those with varied educational experiences in the UK.
Is PG Diploma Eligible for PSW in UK?
Yes, a Postgraduate Diploma does meet the requirements for a Post-Study Work Visa in the UK, given that certain conditions are met including institutional compliance and successful completion of the course.
Study in the UK Requirement
Duration of Student Permission
The time for which you've held Student permission in the UK is a critical factor for your Post Study Work Visa eligibility.
COVID-19 Provisions
Special allowances have been made for distance learning students due to COVID-19, ensuring they can also meet the in-country study requirement under specific conditions.
By understanding and meeting these multi-layered eligibility requirements, you heighten your chances of successfully obtaining a Post Study Work Visa UK.
5. Possible Outcome
Approval or Rejection of UK Post Study Work Visa Application
---
The Home Office determines the outcome of your UK Post Study Work Visa application. Your application will be assessed against various eligibility criteria under the PSW visa requirements. Approval will be granted only if all conditions are met. On the other hand, if any requirement is not satisfied, your application will be refused.
Duration of PSW Visa Based on Qualification
The duration of your PSW Visa depends on your academic qualification:
PhD or Doctoral Qualification: A 3-year stay is granted from the date of the decision.
All Other Qualifications: A 2-year period is granted from the date of the decision.
Understanding these durations can help you plan your future activities and stay in the UK effectively.
Restrictions and Permissions Under PSW Visa
After your Post Study Work Visa UK is granted, you'll be subject to specific conditions during your stay:
Public Funds: Access to public funds is prohibited.
Employment: All forms of work, including self-employment and voluntary work, are permitted. However, working as a professional sportsperson is not allowed.
Study: Further studies are permissible but with restrictions. Studying with an educational provider that would qualify under the Student route is not allowed.
ATAS Condition: The Academic Technology Approval Scheme, outlined in Appendix ATAS, will be applicable to your study conditions.
PSW Visa Rejection Reasons UK
Your PSW Visa UK application could be rejected for a variety of reasons, including:
Incomplete Application
Timing Issues
Financial Insufficiency
Credibility Concerns
Negative Immigration History
Non-Compliance with Visa Rules
Specific Ineligibility
Understanding these factors can help you mitigate risks and enhance the probability of application approval.
Options After PSW Visa Application Rejection
If your application is rejected, it's not the end of the road. You can opt for an Administrative Review. This is not an appeal but a mechanism to reassess the accuracy and fairness of the initial decision. Given its critical role, it is strongly advised to be thoroughly prepared before applying for a Post Study Work Visa UK to minimize the risk of rejection.
By comprehending these possible outcomes and accompanying conditions, you can better prepare your Post Study Work Visa UK application, thereby increasing your chances of approval and successful future planning.
6. Dependent Family Members
Requirements for Post Study Work Visa Dependent
---
A dependent in the context of a Post Study Work Visa UK must be a partner or a child of an applicant who either:
Is in the process of applying for a PSW visa and is awaiting a decision, or
Has already been granted permission to reside in the UK under the Graduate route.
Additional Conditions
Certain additional conditions apply for dependents:
Scholarship or Sponsorship: Written consent from the sponsoring Government or agency is needed if the dependent has received a scholarship that covers both tuition and living expenses.
Current Status: The dependent should be in the UK and must satisfy one of the following conditions:

Be a partner granted permission as a dependent of a Student who is applying for or has a PSW visa.
Be a child granted permission as a dependent of a Student or the partner of a Student who is applying for or has a PSW visa.
Be a child born in the UK during the last Student visa grant, where the parent is applying for or has a PSW visa.
Failure to meet these requirements may result in the application being declared invalid and hence rejected.
Suitability Requirements for Dependants
Dependents must also meet specific suitability criteria:
They should not fall under the grounds for refusal outlined in Part 9 of the Immigration Rules.
They should not be in the UK in violation of immigration laws, although certain periods of overstaying may be excused under paragraph 39E.
Relationship Requirements
For Dependent Partner:
The relationship should comply with the specifications listed in Appendix Relationship with Partner.
For Dependent Child:
The child must be below 18 years at the date of application, and either parent must either be applying for or have existing permission to stay in the UK. Both parents should generally either be applying together or have permission to reside in the UK, with certain exceptions.
Care and Age Requirements for Dependent Children
Appropriate care and accommodation must be organized for dependent children:
The arrangements should be in line with UK legislation and regulations.
Children aged 16 or over should not be leading an independent life.
Decision Making Process
If all suitability and eligibility conditions are fulfilled, the application will be approved. Otherwise, it will be rejected, and the dependent has the option to apply for an Administrative Review under Appendix AR.
Period and Conditions of Stay for Dependants
Dependent Partner: The permission for a dependent partner will expire on the same date as the Graduate partner's visa.
Dependent Child: The child's permission will expire when the visa of either parent expires first.
Conditions for Dependants:
No access to public funds.
Employment is permitted, excluding roles as a professional sportsperson.
Study is allowed but will be subject to the ATAS condition in Appendix ATAS for those over 18.
Understanding these guidelines can significantly aid in ensuring a successful application for a dependent Post Study Work Visa UK. By meeting all criteria and following due procedures, you can minimize the chances of application rejection.
7. FAQs
Answering Your Burning Questions Regarding the Graduate Visa and Post Study Work Visa UK Process
---
Navigating the application process for the Graduate Post Study Work Visa UK can often feel like a daunting task. To help clear the air, we have compiled some of the most frequently asked questions about the UK's post-study work visa.
What is the Post-Study Work Visa (PSW Visa UK)?
The Post-Study Work Visa (PSW) allows international students to stay and work in the UK for two years following the completion of an undergraduate or master's degree, and for three years after a doctoral degree. This visa does not necessitate a job offer or sponsorship.
What is the New Graduate Route?
The New Graduate Route is the immigration path under which the PSW Visa UK operates. It enables students who have graduated from a UK institution to remain in the country to seek employment or business opportunities.
Who is eligible for the Graduate Post Study Work Visa UK?
Any international student who has completed a bachelor's degree or above in the UK can apply for the Graduate Post Study Work Visa.
How Long Does the Post-Study Work Permit Last?
The duration of the work permit depends on your academic qualification. A 2-year permit is granted for bachelor's or master's degrees, and a 3-year permit is available for doctoral degrees.
What are the Requirements for Applying PSW Visa UK?
Applications must be made before the expiration of your current student visa and only after your educational institution has confirmed your course completion. Specific requirements may include financial proofs, documentation, and meeting certain criteria laid out by the Home Office.
Can Family Members Accompany PSW Visa Holders?
Yes, dependents such as a partner or child can accompany a PSW visa holder under specific conditions, as outlined in the Graduate route.
What was the Tier 1 Post-Study Work Visa?
The Tier 1 Post-Study Work Visa was a category under the UK's points-based immigration system, which allowed international students who had completed a degree in the UK to stay and work or look for work for up to two years after their studies. This visa category was closed on April 6, 2012, and was replaced by other visa routes, including the current Post-Study Work Visa (PSW).
For further details, please refer to Appendix Graduate – Immigration Rules