For Best Immigration Advice, You Can: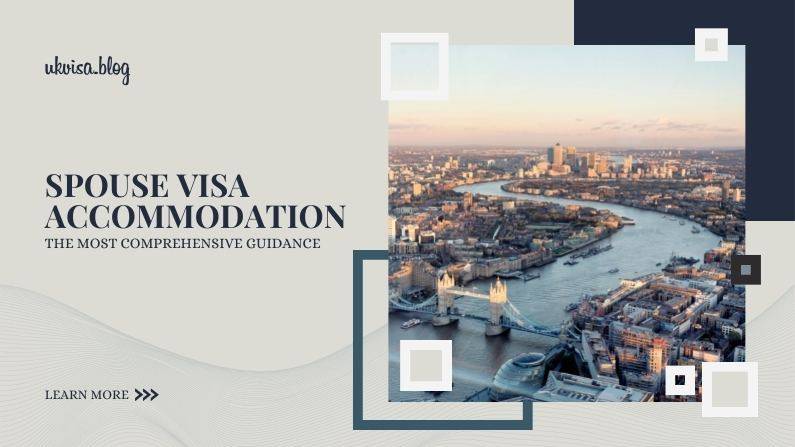 Spouse Visa UK Accommodation Requirements
In terms of Paragraph E-ECP.3.4 of Appendix FM of the Immigration Rules, an applicant needs to furnish proof of adequate accommodation in the UK. Accordingly, the applicant or the UK sponsor (spouse/partner) needs to own or occupy the accommodation exclusively. Moreover, the accommodation should neither be overcrowded nor contravene public health regulations. Accordingly, the three requirements that an accommodation needs to get the spouse visa are:
Exclusive ownership or occupation of accommodation
Adequate accommodation, which is not overcrowded
Compliance with the UK public health regulations
Exclusive Ownership or Occupation
In fact, Paragraph 6 of the Immigration Rules provides the definition of the exclusive occupation of accommodation. Accordingly, irrespective of the ownership of the property, a certain identifiable portion of the property- for instance, a bedroom- needs to be available for the exclusive use of the applicant and spouse/partner.
Adequate Accommodation
Accommodation will not be regarded as adequate if it is or will be, overcrowded under the respective regulations such as:
Sections 324-326 of the Housing Act 1985
Sections 135 to 137 of Part VII of the Housing (Scotland) Act 1987
The Housing (Northern Ireland) Order 1988 or
Section 76 of The Housing (Northern Ireland) Order 1992 No. 1725 (NI. 15)
Compliance with Public Health Regulations
Most of the properties in the UK comply with the respective public health regulations. Therefore, it is quite unlikely that any livable residential property contravenes public health regulations in the UK. However, if the immigration officer has satisfactory evidence that the accommodation contravenes any local or national public health regulation then the officer may conclude that the accommodation is not adequate. Public Health Act, 1875, provides a useful understanding of the subject matter.
Permissible Overcrowding
For UK spouse visa entry clearance and leave to remain applications, overcrowding is permissible in the following situations:
Overcrowding due to a new-born baby or a child crossing one of the stated ages and alternative accommodation arrangements have yet to be made
Temporary Accommodation- for instance if a family member intends to briefly live in the accommodation
When a local authority has given specific permission i.e. licensed overcrowding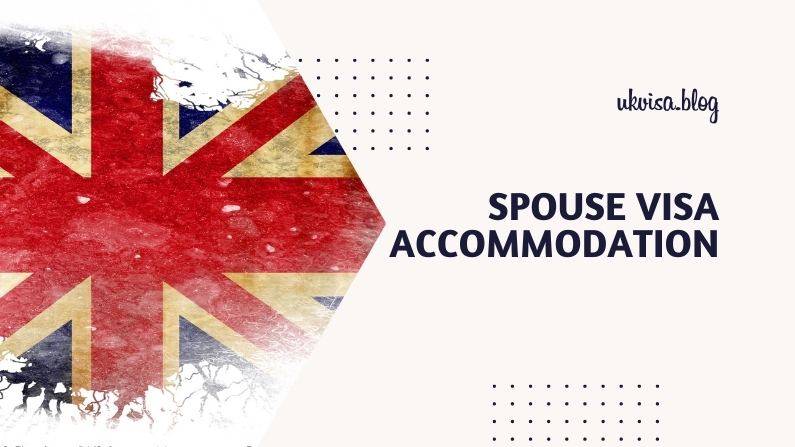 Enquiry Form
*What happens next?
Multilingual qualified London based immigration specialists will get back to you, usually within 2-3 working days. If you have not attached any documents, then the UK based Law firm may ask for the relevant Case-Specific Document(s) such as Refusal Letters, Deportation Orders, Application Forms etc. Moreover, after reviewing the papers and information, the legal advisor may advise a course of action and quote the fees for processing the application.
Have a wonderful day!
Documentation Requirements for Spouse Visa Accommodation
An applicant to provide details of the accommodation in the UK, where they and UK partner (sponsor) intend to live in, along with the permission for an applicant to stay on the accommodation and evidence of any other occupants living in the premises. Indeed, the required documents for meeting the UK spouse visa accommodation requirements depends on the ownership and status of the property. Accordingly, the evidence may include any combination of the following documents:
Land Registry Documents
Tenancy Agreement or Rent Book
Mortgage Statements
Statements of Council Tax
Utility Bills
Property Inspection Report
Accommodation Details along with a letter from the occupant or landlord endorsing that applicant will be able to live on the premises
Self-Owned Residential Accommodation
The UK partner may furnish the evidence of their ownership of the accommodation, where the applicant and sponsor/partner intend to live. Accordingly, the applicant may produce a copy of the title deeds and evidence of the mortgage arrangements. Moreover, a confirmation to meet the obligations. Although, most of the UK Land Registry documents are verifiable online; however, to further the credibility of the claim the applicant may submit the original title deeds.
Mortgaged Accommodation for Spouse Visa UK
If the UK property is mortgaged then the applicant needs to submit a mortgage letter, which needs to be recent and originally issued by the mortgage provider.
I'm applying for a spouse visa for my wife and have a quick question of what evidence will be sufficient for my proof of accommodation:
– I am living in my father's house; he owns it and pays his mortgage every month. My mother stays with him, and myself. My wife and I intend on moving there and we have his permission to do so.
– I have an annual council tax bill showing our address, my mother and father's name.
– Statements for the last 6 months showing our mortgage payments going into the account
– I have a reprint of our Mortgage Offer from Halifax clearly showing the offer, the property address, and my father's name and the address it was sent to (Our existing address as it was a reprint from 09/04/08)
Living with Parents, Family or Friend
If the applicant and UK Partner are planning to reside with parents, family, or friend, then needs to furnish a letter and proof of ownership of the property in the name of the person issuing the accommodation letter. Accordingly, the letter provides the confirmation of the basis on which the applicant and their UK partner may reside on the property. In fact, such arrangements are tenable, if, these do not violate the UK spouse visa requirements of adequate accommodation. And a part of the accommodation is for the exclusive use of the applicant and their UK Partner. For instance, a bedroom, along with a living room, is for the exclusive use for the applicant.
To prove my accommodation, I have been living with my parents all my life. If I add my name to gas and electric bill will this be enough to prove I live here? I can also provide letters from my gp. I will also have a surveyor to measure the rooms to prove. There is no overcrowding. I can get a letter from the housing association giving permission for me and my wife to live here. And a cover letter from my parents. Saying they are happy with me and my wife residing. Will this be sufficient or am I missing something?
Rented Accommodation and Tenancy Letter for UK Spouse Visa
The sponsor can also rent accommodation from a local authority or a private landlord. If the applicant's partner/sponsor has rented the property from the local authority, then the applicant is required to produce evidence from the authority confirming the basis on which the applicant and UK sponsor will reside at the premises. However, in case of private tenancy, the immigration officer usually is a bit more careful. Therefore, may check the corroborating documents with the tenancy agreement such as a letter from the landlord or real estate agency and proof of regular and full monthly rental payments.
Letter from Landlord Confirming Tenancy for UK Spouse Visa Accommodation
1st August 2017
Ref: Address

Dear Sir/Madam,

I, landlord, can confirm that I am the Proprietor/Owner of the 3-bedroom Ground Floor Apartment located at address XYZ.

It is to confirm that there are 3 bedrooms, living room and a separate bathroom and toilet at this property.

I can confirm that tenant has lived in the property since September 2015 and has never missed a month's rent. I can also confirm that I am happy for him to live in the property with his Fiancée, XYZ, once she has successfully completed the visa application process and has provided me with the relevant official visa documentation from the UK home office confirming she is legally able to live in the UK.

There are currently three persons living at the address and there is more than adequate space for a fourth. Please also be notified that they will not break the Housing Overcrowding Act.

Should you have any further queries, please do not hesitate to contact.
Property Inspection Report Spouse Visa UK
A property inspection report either by a Chartered Surveyor or a Local Authority can assist with ensuring that all aspects of the rules are met. An independently obtained assessment will provide full details of the accommodation, together with confirmation of the number of rooms and those in occupation at the property.
To fulfil the requirement of adequate accommodation i.e. the property is not overcrowded and conforms to Public Health Regulation, an applicant needs to submit an original signed copy of the property inspection report by a chartered surveyor or the local authority with the spouse visa application.
Definition of Overcrowding
The Section 324 of Housing Act 1985 defines overcrowding. Accordingly, a dwelling in England and Wales is overcrowded when the number of persons sleeping in the dwelling is such as to contravene (a) the standard specified in section 325 (the room standard), or (b) the standard specified in section 326 (the space standard).
Room Standards Vs. Space Standards
According to the Section 325(2)(a) of the Housing Act 1985, which relates to the Room Standard, children under the age of ten years are not counted. However, under Section 326(2)(a), which relates to Space Standard, a child aged one year or over but under ten is counted as one-half. This can best be comprehended by an example.
For instance, an accommodation is a one (1) room sleeping residence. The house to occupy by a couple with a 2-year-old child. Therefore, accommodation is overcrowded under 326(2)(a) as a child aged one or over but under ten is counted as one-half of a unit. And in terms of Table I Section 326(2)(c) of the Housing Act 1985, only two people are permitted for such one room sleeping accommodation. However, the accommodation would have been adequate if:
the child instead of 2 years, was less than 1 year, as the space standard does not consider a child under the age of one; or
in addition to one sleeping room, there was a living room then the accommodation would have been adequate for up to 3 people.
Proof of Size
Is it mandatory to prove the size of a family home for a Spouse Visa application for entry clearance?

I have a three bedroomed semi in my name, which I bought last year and have been finishing off renovation. There will only be myself, my Wife, and 5-year-old Son in occupation. Currently, I am alone here, and my Wife and Son are living in Shanghai. There are three bedrooms each, ranging in size from 6.56 Sqm to 12.63 Sqm. There is also:
Dining Room – 10.58 Sqm
Lounge – 18.14 Sqm
Conservatory – 5.44 Sqm

I understand from the Accommodation rules that the minimum size of a 'room' is about 4.65 Sqm. These are my own measurements, and I did not have a survey done on the property. I have two options:
1) Use my local Council to do an Immigration Survey for £140 according to their website
2) Use a registered Surveyor to do a similar report, hopefully for less!
Min Floor Area required to accommodate two persons
Moreover, according to Table II Section 326(2)(c) of the Housing Act 1985 a floor area of 110 sq. ft. or more is required for adequately accommodating 2 persons.
Scotland
The Section 5.1 of Housing (Scotland) Act 1987 states that a house is regarded as being overcrowded if it fails either of two tests – the room standard and/or the space standard.
The room standard (section 136) is contravened when two people of opposite sexes, who are not living as spouses, have to sleep in the same room. This does not apply to children under 10. Rooms regarded as sleeping accommodation are defined as being 'of a type normally used in the locality either as a bedroom or as a living room'.
The space standard (section 137) sets limits on the number of people who can occupy a house, relative to both the number and floor area of the rooms available as sleeping accommodation. For this purpose, children aged at least one but less than 10 count as half of a person, while children under the age of one do not count at all. Rooms of less than 50 square feet are not taken into account.
Overcrowding Notice
In some case, an overcrowding notice may render an occupant homeless. However, if an occupant is old/infirm or has dependent children then the local authority may be obliged to provide accommodation under the Housing Act 1985. Such accommodation would count as recourse to public funds under the Immigration Rules.
House in Multiple Occupation (HMO)
A house in multiple occupation (HMO) is a house which is occupied by persons who do not form a single household. Therefore, HMO can be a hotel or hostel, as well as house occupied by a min of three tenants and forming more than one household (family). And the occupants' share bathroom, toilet, or kitchen with other tenants.
A household is defined as either a single person or members of the same family who are living together. A family means people who are married or living together in a straight or same-sex relationship, relatives, half-relatives such as siblings, maternal or paternal uncles or aunts, grandparents, or step relations such as stepchildren or stepparents.
Houses in multiple occupation
Your home is a house in multiple occupation (HMO)if both of the following apply:
– at least 3 tenants live there, forming more than 1 household
– you share toilet, bathroom, or kitchen facilities with other tenants
Your home is a large HMO if all the following apply:
– it's at least 3 storeys high
– at least 5 tenants live there, forming more than 1 household
– you share toilet, bathroom, or kitchen facilities with other tenants
A household is either a single person or members of the same family who live together. A family includes people who are:
– married or living together – including people in same-sex relationships
– relatives or half-relatives, for example grandparents, aunts, uncles, siblings
Local Authority Overcrowding Notice
In the UK, a house in multiple occupation (HMO) has separate overcrowding provisions. A local authority has the power to serve an overcrowding notice in relation to an HMO specifying the max number of occupants permitted in a house or preventing any additional residents.
Local Authority NOC
In case of HMOs, it is expedient to enclose a written confirmation from the local authority with the endorsement that the local authority has no objection if an additional resident starts living the HMO.
HMO Overcrowding in Northern Ireland
76.—(1) If it appears to the Executive, in the case of a house in multiple occupation, that an excessive number of persons is being or is likely to be accommodated on the premises having regard to the rooms available, the Executive may serve a notice under this paragraph (an "overcrowding notice") complying with paragraphs (3) and (4) and including either—
(a) the requirement set out in paragraph (5); or
(b) that set out in paragraph (6).