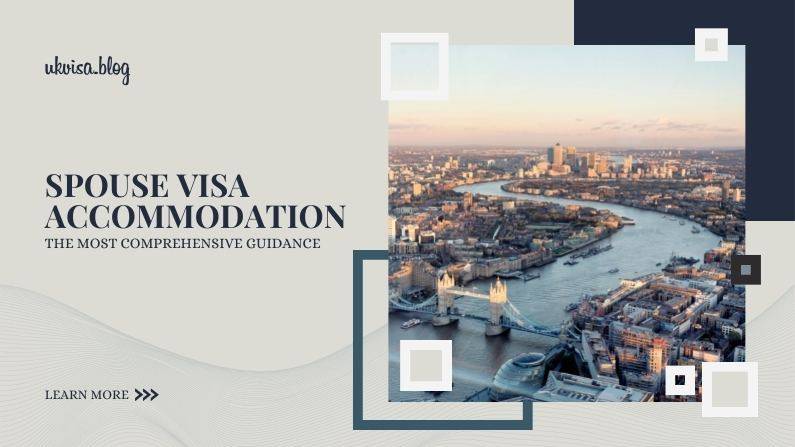 Spouse Visa UK Accommodation Requirements
In terms of Paragraph E-ECP.3.4 of Appendix FM of the Immigration Rules, an applicant needs to furnish proof of adequate accommodation in the UK. Accordingly, the applicant or the UK sponsor (spouse/partner) needs to own or occupy the accommodation exclusively. Moreover, the accommodation should neither be overcrowded nor contravene public health regulations. Accordingly, the three requirements that an accommodation needs to get the spouse visa are:
Exclusive ownership or occupation of accommodation
Adequate accommodation, which is not overcrowded
Compliance with the UK public health regulations
Exclusive Ownership or Occupation
In fact, Paragraph 6 of the Immigration Rules provides the definition of the exclusive occupation of accommodation. Accordingly, irrespective of the ownership of the property, a certain identifiable portion of the property- for instance, a bedroom- needs to be available for the exclusive use of the applicant and spouse/partner.
Adequate Accommodation
Accommodation will not be regarded as adequate if it is or will be, overcrowded under the respective regulations such as:
Sections 324-326 of the Housing Act 1985
Sections 135 to 137 of Part VII of the Housing (Scotland) Act 1987
The Housing (Northern Ireland) Order 1988 or
Section 76 of The Housing (Northern Ireland) Order 1992 No. 1725 (NI. 15)
Compliance with Public Health Regulations
Most of the properties in the UK comply with the respective public health regulations. Therefore, it is quite unlikely that any livable residential property contravenes public health regulations in the UK. However, if the immigration officer has satisfactory evidence that the accommodation contravenes any local or national public health regulation then the officer may conclude that the accommodation is not adequate. Public Health Act, 1875, provides a useful understanding of the subject matter.
Permissible Overcrowding
For UK spouse visa entry clearance and leave to remain applications, overcrowding is permissible in the following situations:
Overcrowding due to a new-born baby or a child crossing one of the stated ages and alternative accommodation arrangements have yet to be made
Temporary Accommodation- for instance if a family member intends to briefly live in the accommodation
When a local authority has given specific permission i.e. licensed overcrowding