Understanding the nuances of UK Indefinite Leave to Remain (ILR) application forms is crucial for individuals aiming to make the UK their permanent home. These forms, which include SET(O), SET(M), SET(LR), and others, serve different purposes and cater to various categories of applicants. Selecting the right form is the first step in a successful application process. This comprehensive guide will explore the different ILR application forms, helping you navigate this important phase in your immigration journey. From explaining the purpose of each form to detailing who should use them, we aim to simplify the complex terrain of ILR application forms.
Table of Contents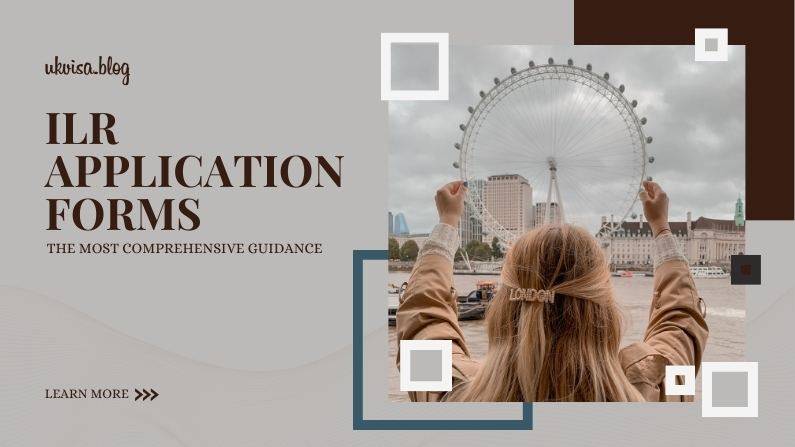 1. Introduction to ILR
What is ILR (Indefinite Leave to Remain)?
---
Indefinite Leave to Remain (ILR) marks a significant milestone in the immigration journey for many individuals living in the UK. Essentially, ILR confers on its holder the right to live, work, and study in the UK without any time limit, offering a sense of permanence and stability. This status is often seen as a precursor to British citizenship, although one can choose to remain an ILR holder indefinitely. Gaining ILR status also means you are no longer subject to immigration control and can access public funds and services on par with UK citizens. Understanding this concept is fundamental before we delve into the various forms used to apply for ILR.
2. SET(O) Form
Set O ILR Application Requirements 2023 for Settlement in the UK
---
The SET(O) form is one of the most commonly used forms in the ILR application process. It is designated for individuals who are in the UK under certain categories and seeking to apply for settlement, often referred to as Indefinite Leave to Remain. The categories that typically use the SET(O) indefinite leave to remain form include, but are not limited to, work permit holders, overseas business representatives, and certain types of Skilled Worker Visa holders.
Understanding the correct usage of SET(O) and ensuring it aligns with your ILR UK requirements 2023 and immigration status is crucial as this form plays a critical role in the ILR application process. It is essential to note that each category under which one applies for ILR may have different requirements and conditions, all of which need to be met to successfully gain ILR status.
3. Set(M) Form
SET M ILR UK Requirements 2023 for Partners
---
SET(M) is an application form specifically designed for those who are seeking Indefinite Leave to Remain (ILR) in the UK as a partner. This includes spouses, civil partners, unmarried partners, or same-sex partners of individuals who are already settled in the UK or who are on their own path to settlement.
Using the SET M form, partners can apply for ILR if they meet the requirements set out by the UK immigration rules. The main requirements usually revolve around factors such as proof of relationship, living together, knowledge of English, and sufficient financial means.
Knowing when and how to use the SET(M) form is pivotal in ensuring a smooth ILR application process for partners of UK residents. Incorrect application or lack of understanding of the requirements can lead to unnecessary complications or even a denial of the application, underscoring the significance of accurate knowledge about ILR application forms.
For further details relating to Set M requirements, please refer Spouse Visa to ILR – Set M Guidance Notes
Get Expert Guidance for All Types of UK Visa and Immigration Applications, Reapplications, Refusals, and Appeals.
4. SET(LR) Form
ILR Application Form for Grounds of Long Residence
---
SET(LR) is an ILR application form utilized by individuals seeking to obtain Indefinite Leave to Remain in the UK on the grounds of long residence. The 'Long Residence' route typically applies to those who have legally resided in the UK for a minimum of 10 years.
The application process using the SET(LR) indeform involves providing comprehensive evidence of continuous and lawful residence in the UK. This evidence could be in the form of bank statements, tax documents, educational records, or employment letters.
However, applicants must note that periods of overstaying, breaching of conditions, or having insufficient knowledge of English language or life in the UK could potentially impact the success of the ILR application.
Understanding the intricate details of the SET(LR) form is vital for those seeking ILR under the long residence route. Proper use of this form can significantly simplify the application process, minimize errors, and increase the chances of obtaining a successful result.
5. SET(AF) Form
ILR Requirements 2023 for Armed Forces Category
---
The SET(AF) ILR application form is specifically designed for those seeking Indefinite Leave to Remain in the UK under the Armed Forces category. This encompasses members of the Armed Forces, as well as their family members.
Eligible individuals include foreign or Commonwealth citizens who have served in Her Majesty's Armed Forces, and partners or children of a member of the Armed Forces or of a foreign or Commonwealth citizen who has served.
The application process necessitates robust evidence of the applicant's military service or relationship to a military service member. This evidence could include military service records, marriage certificates, or birth certificates, among others. It's crucial to remember that failing to provide adequate evidence or incorrectly filling out the form could lead to delays or a refusal of the application.
Understanding the SET(AF) ILR rules 2023 is essential for those applying under the Armed Forces category, as it ensures a smooth application process and increases the chances of success.
6. SET(BUS) Form
Indefinite Leave to Remain Application Form for Business Categories
---
The SET(BUS) form is used for Indefinite Leave to Remain (ILR) applications by individuals who are in the UK under a business-related immigration category. This can include categories like the Innovator visa, Start-up visa, Global Talent visa, and others that allow individuals to start or grow their business ventures in the UK.
Applicants must demonstrate that they have met the conditions of their specific visa category and have contributed positively to the UK economy through their business activities. For instance, Innovator visa holders would need to show that they have been actively involved in running a business in the UK, and that their business is innovative, viable, and scalable.
It's also essential to note that certain other eligibility requirements, like proof of English language proficiency and passing the Life in the UK test, will still apply.
Understanding how to correctly use the SET(BUS) form and what evidence to include is critical for those in business-related visa categories aiming to secure ILR. Missteps could potentially lead to an application being delayed or refused. Therefore, being thorough in completing the application form and ensuring all necessary supporting documents are provided is paramount.
7. SET(DV) Form
ILR Application Form for Victim of Domestic Violence
---
The SET(DV) form is a specific application pathway for individuals in the UK who have been victims of domestic violence and wish to secure their right to live in the UK indefinitely. This route is critically important as it offers a lifeline for victims, helping them secure independence from an abusive partner or family member.
To apply using SET ILR DV, an individual must provide substantial evidence of the domestic violence they've experienced. This could include medical reports, police reports, testimonies from social services, refuge booking confirmations, and court orders among other documents.
It's crucial to understand that the Home Office handles these cases with utmost sensitivity. Every effort is made to ensure the safety of the applicant while their case is being processed. However, the evidentiary requirements can be demanding and the process can be emotionally challenging, thus it may be beneficial to seek professional help when applying.
Remember, securing Indefinite Leave to Remain (ILR) in the UK offers the victim a secure and stable future, free from their abuser. This makes understanding the correct usage of the SET(DV) form and the requirements surrounding it extremely crucial.
8. SET(F) Form
ILR Application Form for Children under 18
---
SET(F) is a specialized form intended for children under the age of 18 who are applying for Indefinite Leave to Remain (ILR) in the UK. These could be children who are already present in the UK and need to regularize their status, or they might be children from abroad who are coming to the UK to live with a relative or parent who is a British citizen or has ILR.
When using SET(F), it's vital to understand that the form must be filled out by the parent or guardian of the child. It contains specific sections relating to the child's current circumstances, including their schooling, health, and the details of the adult they'll be living with in the UK.
For successful application using SET(F), adequate evidence of the guardian's legal status in the UK, as well as documentation supporting the child's relationship to the guardian, must be provided. This can include birth certificates, court orders for legal guardianship, or evidence of adoption.
The SET(F) form is a key instrument for securing a child's future in the UK, hence, it's paramount for the guardian to understand its use and requirements. Navigating this process can be complex, so seeking professional advice can be beneficial in ensuring a successful application.
9. Avoiding Mistakes
Common Mistakes in ILR Application Forms and How to Avoid Them
---
Applying for Indefinite Leave to Remain (ILR) in the UK involves a detailed and meticulous process. Each ILR application form caters to specific circumstances, and applicants often make errors that can lead to the rejection of their application. In this section, we will shed light on common mistakes made while filling out ILR forms and share some best practices to avoid them.
Choosing the Wrong Form: Each ILR form corresponds to a specific circumstance or category. Applicants must ensure they are filling out the correct form that matches their individual situation.
Incomplete Information: Leaving sections of the form incomplete or providing insufficient detail can lead to delays or outright rejection. It's important to carefully read through each section and provide as much detail as possible.
Incorrect or Outdated Information: All details, including personal data and circumstances, must be current and accurate. Any change in circumstances that occurs during the application process should be promptly updated.
Insufficient Evidence or Documentation: Each ILR form requires certain documents to support the application. These documents must be accurate, current, and legible. Providing insufficient or inappropriate documents can lead to the refusal of the application.
Lack of Understanding of the English Language and Life in the UK requirements: Certain ILR applications require applicants to demonstrate knowledge of English language and Life in the UK. Not understanding these requirements or failing to provide adequate evidence can result in application denial.
Avoiding these common mistakes can significantly increase the chances of a successful ILR application. It's always recommended to seek professional advice when unsure about any part of the application process.
10. Conclusion
H3: Final Thoughts on Indefinite Leave to Remain Application Forms
---
Navigating through the process of applying for Indefinite Leave to Remain (ILR) can be challenging given the variety of application forms, each catering to different situations and requirements. This guide has aimed to simplify this process by offering a comprehensive overview of each ILR form, from SET(O) to SET(F), helping you understand which form is applicable to your specific circumstances.
Remember, it's crucial to choose the correct form and provide accurate information, as any mistake could lead to a refusal of your application. Furthermore, if your circumstances change significantly after you've submitted your application, it's vital to inform the Home Office promptly.
If you're unsure about any aspect of the ILR application process or if you need assistance with your application, don't hesitate to seek professional advice. The journey towards achieving ILR may seem complex, but with the right knowledge and guidance, it is entirely feasible. Good luck with your application and your future in the UK!
11. FAQs
Frequently Asked Questions About ILR Application Forms
---
Applying for Indefinite Leave to Remain (ILR) in the UK can seem like a daunting process. However, having the right information at your fingertips can make the process much smoother. In this section, we will address some of the most frequently asked questions about ILR application forms.
What happens if I fill out the wrong ILR application form?
If you submit the wrong form, your application may be refused. It's crucial to thoroughly understand the different types of ILR forms and select the one that matches your circumstances.
Can I change the information on the ILR form once it has been submitted?
Once you have submitted your application, you generally cannot change the information provided. Therefore, ensure all the details are accurate before you submit the form.
What should I do if my circumstances change after submitting the ILR form?
If your circumstances change significantly after you have submitted your application (such as change of address, change in family circumstances, etc.), it is crucial to inform the Home Office as soon as possible.
How can I prove my knowledge of English and Life in the UK?
Depending on the category of your application, you may need to pass an English language test and the 'Life in the UK' test. You should include the test pass certificates with your application.
Can I apply for ILR on behalf of my children?
Yes, you can apply on behalf of your children under 18 using the SET(F) form. The child must be in the UK and must not fall under any of the suitability criteria for refusal.
What is the fee for ILR application forms in 2023?
The fee for ILR applications varies depending on the form and the applicant's circumstances. As of 2023, the standard fee for a SET(O) application, for instance, is £2,389. It is advisable to check the official UK government website for the most accurate and current information.
Can I expedite the processing of my ILR application?
Yes, the UK Home Office offers a priority service for certain ILR application forms. This can reduce the processing time to 5 working days for the standard priority service, or to the next working day for the ILR super-priority service. Please note that there are additional charges for these services.
How long does the processing of ILR applications usually take?
The standard processing time for ILR applications can range from a few weeks to several months. This can vary depending on factors such as the specific form used, the complexity of the case, and the current workload of the Home Office. Using the priority or super-priority service can expedite this process.
Remember, if you're unsure about any part of the ILR application process, it's always best to seek professional advice.