Can a Visitor Switch UK Tourist Visa to Work Permit?
This guidance relates to change/convert or switch visitor visa UK to a job or work permit. And provides the details of switching to a work permit route from inside the UK.
Get in Touch
Study Abroad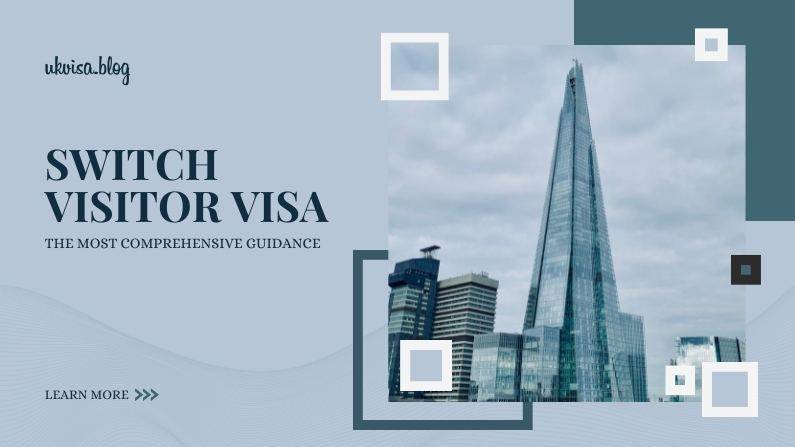 Can a Visitor Convert a UK Tourist Visa to Work Permit?
No. It is not possible to switch visitor visa UK to job, work permit or any other route. However, only a prospective entrepreneur can switch visitor visa UK to an innovator visa after securing funding. And only in limited circumstances, a tourist or visitor can apply for UK visit visa extension. Nevertheless, a domestic worker such as cleaner, chauffeur, cook, personal-carer or babysitter can work in the UK on a Domestic Worker Visa whilst accompanying a visiting employer.
It is relevant to mention that switching means changing the visa category in the UK. In fact, there are several routes, which allows switching. For instance, a migrant can convert fiancé(e) visa to UK spouse visa. However, a person on a UK marriage visa cannot switch to another migration route.
Moreover, in term of paragraph V 8.1 of Appendix V, switching to UK tourist visa from any other migration route is not possible. For instance, a student or worker cannot switch to become a tourist.
It is not possible to switch to become a visitor while in the UK Appendix V
Enquiry Form
*What happens next?
Multilingual qualified London based immigration specialists will get back to you, usually within 2-3 working days. If you have not attached any documents, then the UK based Law firm may ask for the relevant Case-Specific Document(s) such as Refusal Letters, Deportation Orders, Application Forms etc. Moreover, after reviewing the papers and information, the legal advisor may advise a course of action and quote the fees for processing the application.
Have a wonderful day!
When it is possible to switch to a work permit route?
Since 2008, Tier 2 General has gradually replaced the other UK work permit routes. And at present it is the major route for doing work/job in the UK. However, after the introduction of New Work Visa routes migrants can switch to skilled worker, startup, innovator, and global talent routes. Nevertheless, following types of applicants can switch to Tier 2 General (aka UK work permit visa):
PBS Tier 1
Tier 2 Sportsperson and Ministers of Religion
Migrants on Intra Company Transfer visa under the Immigration Rules in place before 6 April 2010, and the applicant is applying to change the sponsor
Tier 4 Student – if the applicant has an eligible qualification or has done at least 12 months of a PhD
Startup Visa
Innovator Visa
Moreover, an applicant can also switch to work permit route if they are:
a dependent partner/spouse of someone with a Tier 4 Student Visa
a representative of an overseas business
You must leave the UK and make your Tier 2 (General) application from abroad if you're not in any of these categories.